With 80 years of experience and contacts in varied fields of aviation, the company was established in 2003. Together with our team and associate specialists in different disciplines of aviation, we provide a network capable of meeting different challenges and provide a wide range of services within the aviation sector.
This includes but is not limited to:
Organisation Approvals
Support in Design Approvals
Audit and Compliance/Quality Management Services
Airport Management and Air Traffic Management Services
UAVs (Unmanned Air Vehicles/Drones)
"Annex I Aircrafts" (Historical Aircrafts) – Certification and Operation
Consulting in Aircraft Sales – Physical Aircraft Inspections, Document Review & Evaluations, Aircraft Appraisals, Import- and Export of Aircrafts
Consulting Services for Start-Ups and Organisation Approvals in the above-mentioned areas
Our knowledge and experience in the above-mentioned areas includes both EASA and FAA requirements and regulations.
We are member of the following institutions:
RTCA Member (since 2004)
SAE Member (since 2009)
EUROCAE Member (since 2020)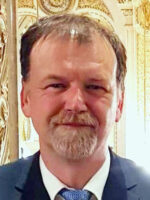 Ing. Franz Redak, MBA
Founder & CEO of Redak Consulting GmbH
Special Fields & Responsibilities:
Head of Office of Airworthiness (HoA) for an EASA approved DOA (Part 21)
Chief Design Engineer (CDE) for an EASA approved ADOA (for ETSO for Cargo Restraint Equipment)
SAE -AGE2 Working Group Member for Cargo Standards (since 2009)
Consulting Services
Part 145
Part 21 (DOA, ADOA, POA)
Training for Certification & Compliance, Initial Airworthiness and Military Sector
System Safety Assessments (e.g. CS 25/§ 25.1309)
Quality Management & Auditing Services (Part M/CAMO, Part 145 and Part 21)
Ing. Sebastian Pruckmair, MSc
Head of Technical Operations
Special Fields & Responsibilities:
Design Engineer (DE) for avionic changes for an EASA approved DOA (Part 21)
Compliance Verification Engineer (CVE) for electrical changes for an EASA approved DOA (Part 21)
Design Engineer (DE) for an EASA approved ADOA (for ETSO for Cargo Restraint Equipment)
CAMO Compliance Monitoring Manager (CM) & Maintenance Safety Officer (MSO) for a Maltese Business Jet Operator
CAMO Services incl. Handbook Preparation (AMP/CAME)
EWIS Analysis for Instructions for Continued Airworthiness (ICA) (i.a.w. FAA AC 25-27A and/or EASA CM-ES-002) for any kind of modifications
EWIS System Safety Assessments (e.g. CS 25/§ 25.1709)
Training for EWIS Part 21, EWIS Part 145, EWIS System Safety Assessment and Fuel Tank Safety
Project Management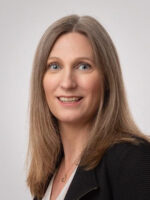 Ms. Claudia Bointner
Head of Accounting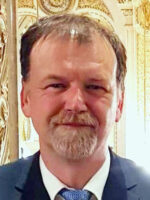 Ing. Franz Redak, MBA
Founder & CEO of Redak Consulting GmbH
Special Fields & Responsibilities:
• Head of Office of Airworthiness (HoA) for an EASA approved DOA (Part 21)
• Chief Design Engineer (CDE) for an EASA approved ADOA (for ETSO for Cargo Restraint Equipment)
• SAE -AGE2 Working Group Member for Cargo Standards (since 2009)
• Consulting Services
• Part 145
• Part 21 (DOA, ADOA, POA)
• Training for Certification & Compliance, Initial Airworthiness and Military Sector
• System Safety Assessments (e.g. CS 25/§ 25.1309)
• Quality Management & Auditing Services (Part M/CAMO, Part 145 and Part 21)
Ing. Sebastian Pruckmair, MSc
Head of Technical Operations
Special Fields & Responsibilities:
Design Engineer (DE) for avionic changes for an EASA approved DOA (Part 21)
Compliance Verification Engineer (CVE) for electrical changes for an EASA approved DOA (Part 21)
Design Engineer (DE) for an EASA approved ADOA (for ETSO for Cargo Restraint Equipment)
CAMO Compliance Monitoring Manager (CM) & Maintenance Safety Officer (MSO) for a Maltese Business Jet Operator
CAMO Services incl. Handbook Preparation (AMP/CAME)
EWIS Analysis for Instructions for Continued Airworthiness (ICA) (i.a.w. FAA AC 25-27A and/or EASA CM-ES-002) for any kind of modifications
EWIS System Safety Assessments (e.g. CS 25/§ 25.1709)
Training for EWIS Part 21, EWIS Part 145, EWIS System Safety Assessment and Fuel Tank Safety
Project Management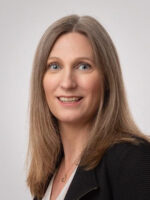 Ms. Claudia Bointner
Head of Accounting